Holly Sarré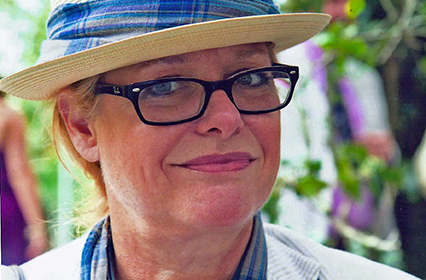 Accomplished contemporary folk artist Holly Sarré hails from a long line of distinguished artists who've been capturing the beauty and complexity of New Orleans and southern Louisiana since the 1800s.


Like the Sarrés before her, Holly's work embraces iconic imagery, but with a decidedly contemporary style. Sarré's work has been recognized in juried competitions across the country. Recent New Orleans shows include the Contemporary Arts Center's "NOLA NOW" and "Louisiana Contemporary" at the Ogden Museum of Southern Art.  She has been a featured artist at the New Orleans Jazz and Heritage Festival on multiple occasions and her collection hailed by critics as a "must-see."  Holly's canvasses surge with passion and a rich and vivid palette. Inspired by the oil spill of April 2010, her collection "After da Spill" is newly available to the licensing market.


Holly lives and works in uptown New Orleans with her 2 cats and Bob.
Password required to view Holly's complete collections.